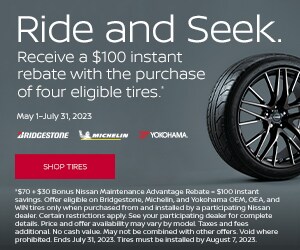 ---
Tires are among the essential parts of your vehicle. When you need new tires, you want to go to a place that provides you with the right selection and service team to get everything taken care of in no time.
Here at Delaney Nissan of Greensburg, we are proud to offer Nissan tires near me to drivers in Greensburg, Pleasant Hills, and Monroeville, PA. Our goal is to make this an experience that you remember, from providing you with new tire options to complete tire maintenance. Continue reading to learn more.
---
---
When to Replace Your Tires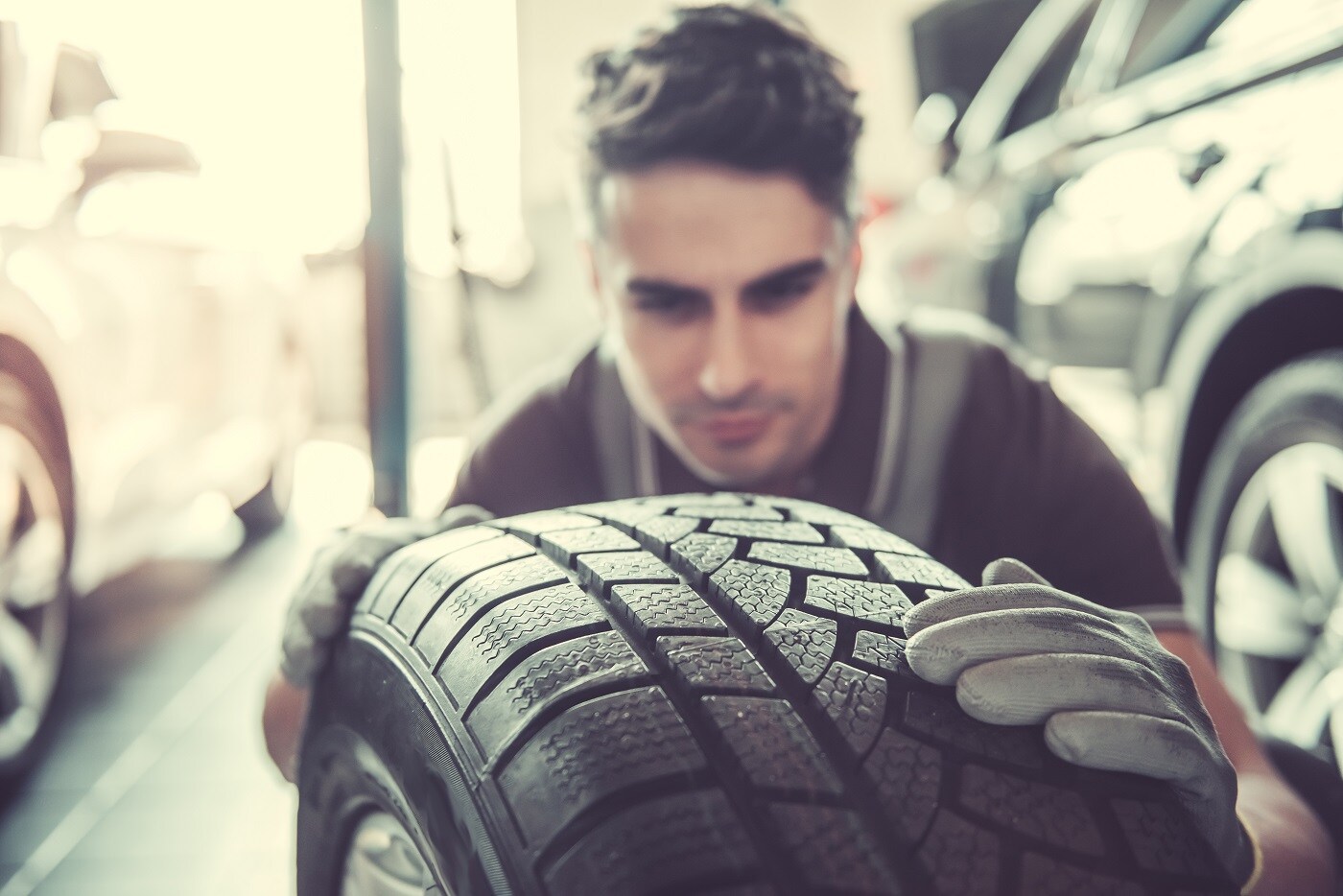 Over time, your tires will start to age and develop wear from driving. Worn tires can simply be due to overall age and tread life, but road conditions and your driving style can also influence the lifespan of your tires.
During the life of your tires, you can use regular tire rotations to help prolong the life of your tires and reduce wear. Generally, most tires will last between 40,000 to 60,000 miles, but be sure to monitor your usage and tread as you drive.
Buy New Tires from Our Dealership
No matter what Nissan model you drive, we have solutions for you when it comes to new tires. The need for new tires can come up at various times. You may reach the end of the life span of your tires or have a need for a replacement tire as the result of damage from an incident on the road. Whatever the need, we are here to help.
We have tires available in many different styles, sizes, and brands to help you get the most out of your ride. Whether you need something that helps you in all weather situations or a tire made for off-road driving, we can get you equipped as needed.
Let Our Team Work on Your Tires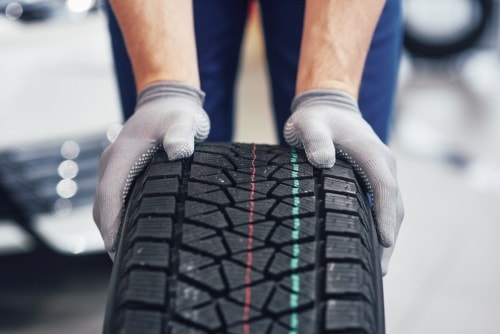 Once you decide on the tires you want, our team can be relied upon for professional tire installation and service. We help with every aspect of your tires, from inspection to maintenance to getting you the new tires you need and installing them.
Our team makes quick work of routine tire maintenance like alignments and tire rotations. When you need expertise on the type of tires that suit your vehicle, we can also help set you up with the right set of wheels to get you moving forward and power all of your journeys ahead.
---
Come to Our Nissan Dealer
If you want to find Nissan tires near me, you have come to the right place. Here at Delaney Nissan of Greensburg, we are proudly serving drivers in Greensburg, Pleasant Hills, and Monroeville, Pennsylvania. Our team is ready to help you find the tires that are the right fit for your Nissan, so come to see us and let our experts get you set up with the wheels you need to be successful.
Contact our dealership to make an appointment for tire services or visit us to start the process of getting your new tires. We look forward to helping you keep your tires in good shape for years to come.
---
Hours
Monday

9:00am-8:00pm

Tuesday

9:00am-8:00pm

Wednesday

9:00am-:00pm

Thursday

9:00am-8:00pm

Friday

9:00am-5:00pm

Saturday

9:00am-5:00pm

Sunday

Closed